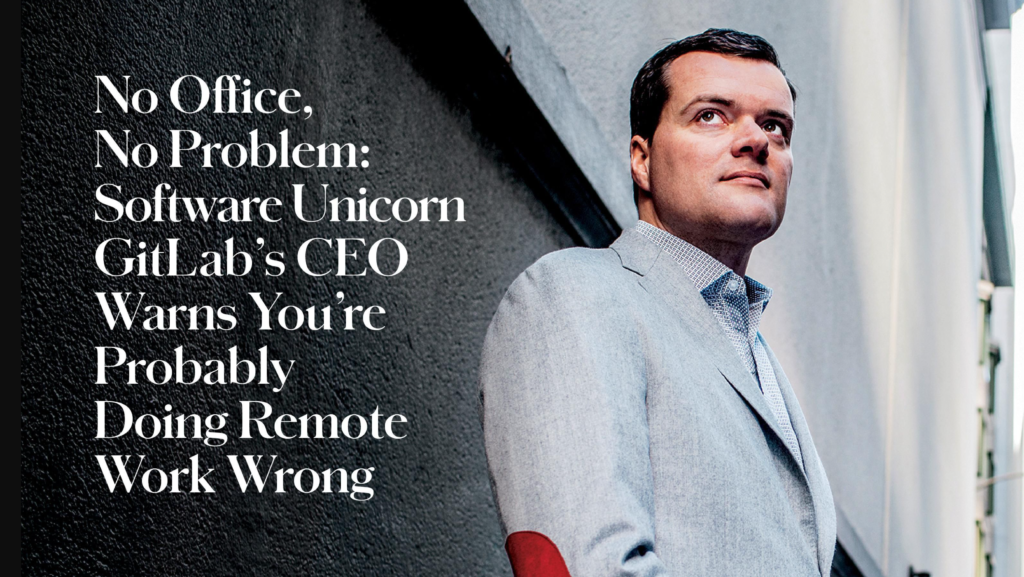 Dutch-born Sid Sijbrandij built a developer-tool business valued at nearly $3 billion without ever opening an office. Now he's cautioning companies against doing telecommuting halfway.
---
Sid Sijbrandij knows the perils of working from home. In 2018, after years of toiling exclusively from a small room in his 47th-floor apartment in a San Francisco high-rise, the entrepreneur developed foot problems. So he moved in a treadmill desk alongside his Zoom-friendly green screen and three monitors.
But GitLab's CEO says the problem isn't remote work, but how it's practiced. Unless you're employed by one of the handful of companies that have fully embraced the new work reality, Sijbrandij (pronounced see brandy) thinks you're probably doing it wrong. His radical take on remote work: It's effective only if you go all in. Partial measures will create tiers of employees who will split the workforce over time, driving away top-performing remote workers who don't want to compete with lesser-achieving on-site colleagues. "We'll see some companies . . . go back [to the office] and try to make the best of it, and I think they'll struggle," he says.
More to Read http://t.ly/WyhK